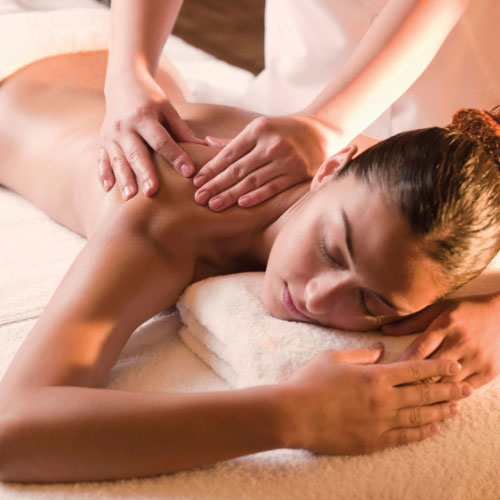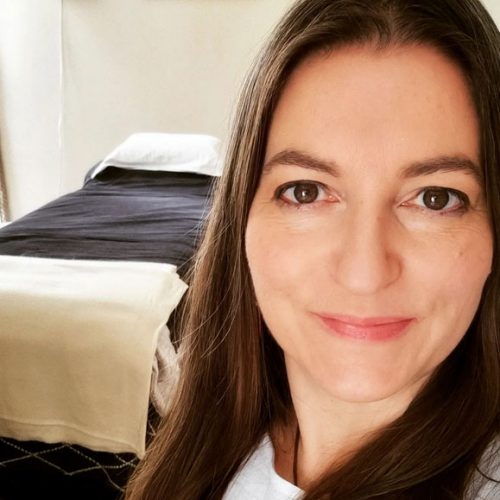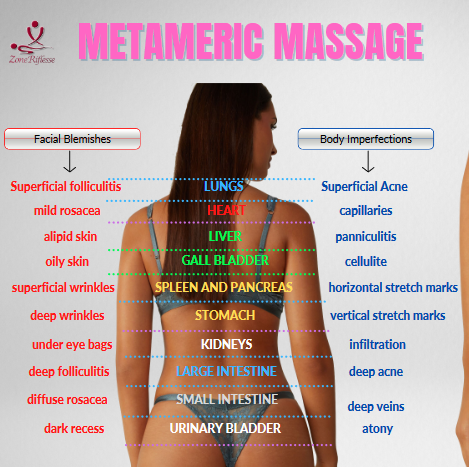 Metameric Massage®
60min (full body) | 85 30min (back) |
(VAT Included)
The Metameric Massage is a complete reflexology therapy that acts in depth, working on the reflex zones of the nerves that radiate all the internal organs and the different parts of the body.
It acts on the metamers that are bands linked to the nervous parts of the back that are directly connected to the sympathetic nervous system through the spinal nerves.

What you can expect from Metameric Massage®...
You'll feel welcome and safe in a well-ventilated, clean, room.
Relaxing music and low lights helps you to relax and let go.
You will release the tension, and your aching body will thank you.
The metameric massage

®

, precisely because it works in reflex areas of the body and in depth, it has a detox effect throughout the body.
Benefits include:
Improves muscles tone
Reactivates the circulation
Rebalances your nervous system
Improves joint looseness
Improves posture
Releases toxins
Combats stomach ache
Relieves menstrual cramps
Alleviates back pain
Reduces cellulite
It is for you if you have:
Anxiety and panic attacks
Tingling in the arms and hands
Migraine
Carpal tunnel
Depression
Pain in the joints, back, shoulders or neck
Sciatica pain

Renew yourself and improve your daily life with the metameric massage®
Your body will thank you!
Women who've received Metameric Massage® from me report:
"I experienced an extreme detox the next day."
"I am a 68 year old woman with hip problems. After the massage I regained mobility in my hips."
"Tamara is the best! She helped to calm my nerves, told me what I can do to
help with pain, and I feel so much better now."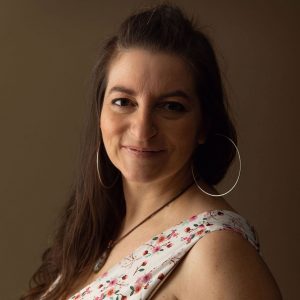 As part of my holistic approach, I pay special attention to all aspects of our being, body, mind and also the spiritual and energetic aspects. I am certified for Pregnancy massage, Intuitive Healing massage, Metameric massage and Hot Stone massage. As a certified doula, I have specialized knowledge and years of experience helping expectant mommies feel soothed, supported, and cared for as your baby grows inside of you. I know the most common worries and ailments you'll face and the best ways to treat them. I'll teach you how to cope with pain and help you feel empowered and capable in preparation to give birth. Your massage will be completely customized to your needs and wishes. We can discuss any fears or worries you may have and I'll give you trustworthy counsel and tools to care for yourself. In addition to relieving pain and restoring range of motion through massage therapy, you may request to receive Reiki, Myofascial Release, and gentle bio-energetics to help restore the natural flow of energy in your body.